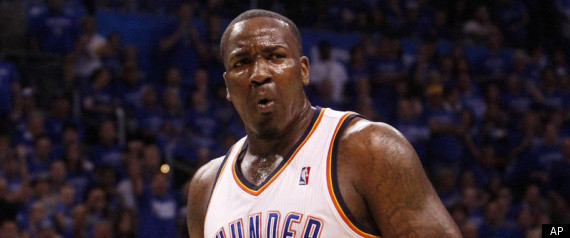 Kendrick Perkins (Perk) a one tough cookie on the basketball court. The scowl on his face is his trademark look in the NBA. But according to his teammates and coaches he's a total opposite off the court. He's a funny and light hearted guy who loves to goof around and have some fun. That's why when they heard that Perk got arrested because of public intoxication and disorderly conduct, they were surprised.
But prior to their surprised reactions, Perk was allegedly reported to have been involved in a scuffle with a big time sports-bar manager while he was under the influence of alcohol.
However, Perks' camp has already plead not guilty. His attorney said that Perk is innocent and that he doesn't have a drop of alcohol that night when the scuffle happened.