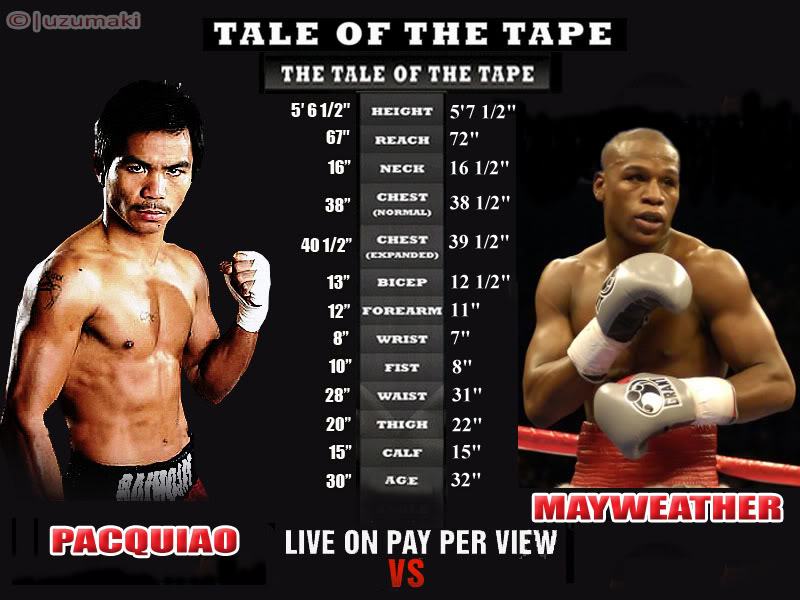 The Fight of The Decade Will Happen, At Last!
By BallersPinas
Manila Philippines -- Floyd Mayweather Jr. is really unpredictable. After posting a meme about Manny Pacquiao few days ago on his Facebook Page, a news broke out today (Thursday, January 2, 2014) that the very elusive Mayweather-Pacquiao bout is now a done deal and will happen later this year 2014.
On September 2014, boxing fans will be in for a big treat as two of the arguably best boxers in the world today will face each other in the ring after several years of failed fight-talks.
According to a news website, au.ibtimes.com, the fight is now in the books and it will soon happen sometime this year while citing a YouTube video confirming the upcoming fight between the undefeated 5 division world champion Floyd Mayweather Jr. and the 8 division world champion congressman Manny Pacquiao.
The 15 minute video basically laid out all the much needed infos to back-up the speaker's claim. His newest claim appears to be credible as his previous predictions hit the target i.e. Mayweather-Guerrero and Mayweather-Alvarez.
The said video which talked about the fight was posted by 78SPORTSTV. Here it is:
Video (C) YouTube uploader 78SPORTSTV