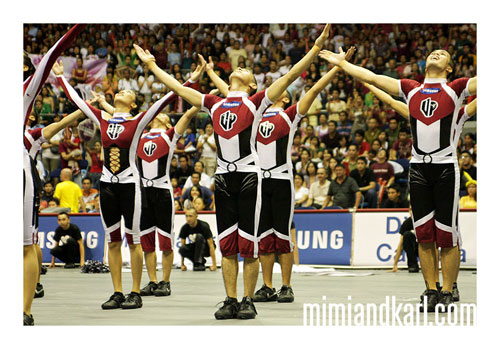 The reigning UAAP Season 74 Cheer-dance Competition champion, the UP Pep Squad, is reported to have agreed to perform in the friendly match between our very own Philippine Azkals and the Nepal Gorkhali. The match will happen tomorrow, Tuesday at the Rizal Memorial Stadium.
Ms. Nesza Salvador of the UP Pep Squad was the one who confirmed UP Pep's performance. She said that:
They will perform a shortened version of their routine from the 2011 UAAP Cheerdance Competition.

The UP Pep's performance will surely electrify the crowd and for sure they'll be able to uplift the spirits of the Football Fans who suffered several heartbreaks after the Azkals' loss to Kuwait in the FIFA World Cup 2014 Qualifiers and after the Azkals' loss to Singapore in the Long Teng Cup 2011.
The UP Pep is also asking for our support as they will compete in the Cheer-leading World Championship in Hong Kong. It will be on November 26 up to 27.